THE MOVIE ART OF
FRANK McCARTHY

---
HOMAGES, PASTICHES & COPYCATS
---
LAST UPDATED - July 30, 2018
---
1965
THE SONS OF KATIE ELDER
(unknown artist)
RIO CONCHOS style!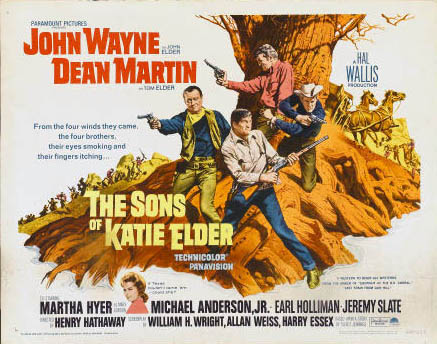 ---
1969
DON'T LOOK NOW... WE'RE BEING SHOT AT
(unknown artist)

Steve McQueen (from THE GREAT ESCAPE artwork) got himself a cap and a moustache! :)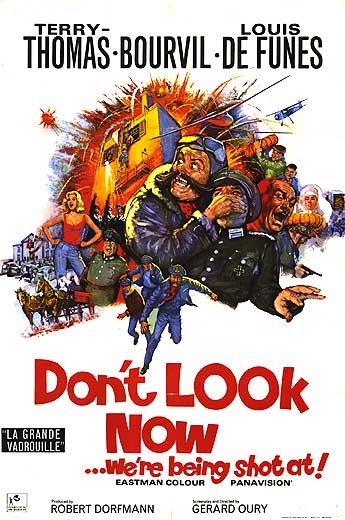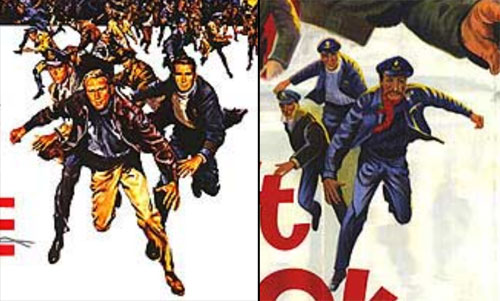 ---
1971
BATTLE OF NERETVA
(unknown artist?)

This one has it all! To the extent that I'm still wondering whether McCarthy did it... But, on the other hand, the texture of the rocks doesn't have that distinctive McCarthy feel/quality at all, the paint job looks a little bit rough/rushed, and some scenes are so obviously trying to duplicate previous artwork from the man (like THE MERCENARIES - exploding train - VON RYAN'S EXPRESS - plane crashing above tunnel exit - or WHERE EAGLES DARE - blonde babe firing a machine gun, etc.) that the collage/montage end result almost looks like a travesty!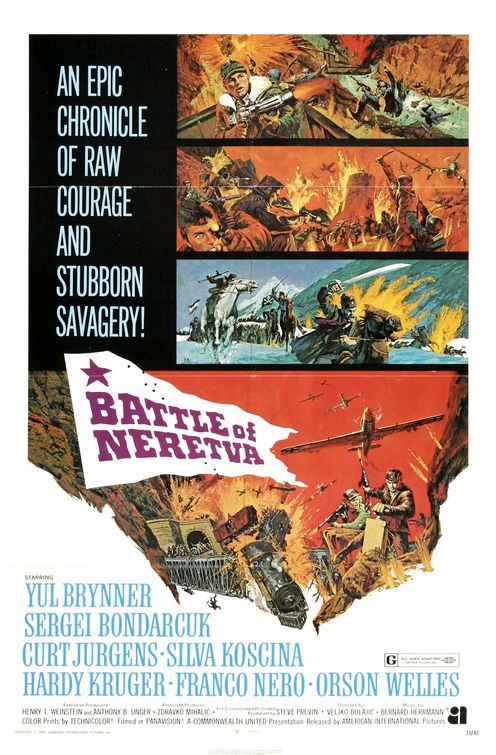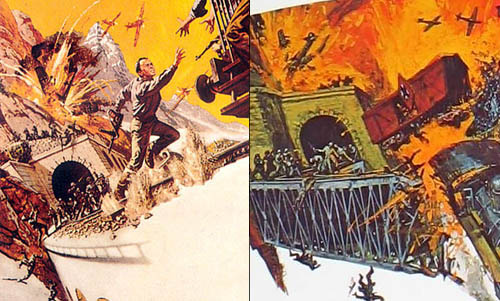 ---
1971
DER EINSAME
(art by Lutz Peltzer)

So, you've got Charles Bronson in a TV western (THE BULL OF THE WEST - which was in fact created from unrelated episodes of "The Virginian" TV series stitched together) and you want to advertise it for its theatrical release in Germany... What do you do? Hey, why not duplicate the ONCE UPON A TIME IN THE WEST style B poster?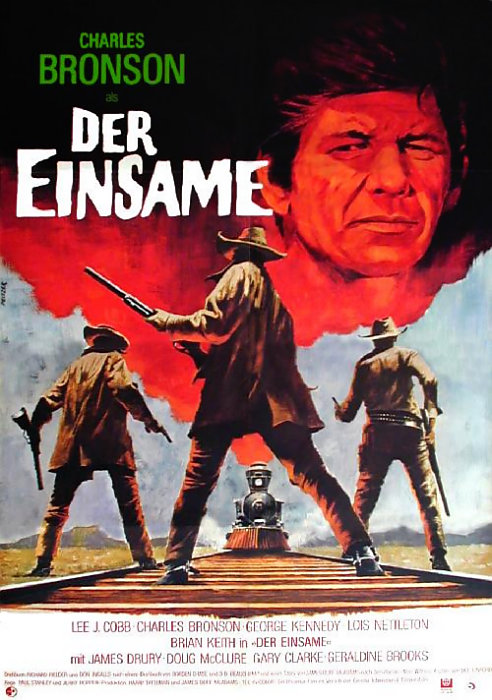 ---
1971
MÖRDERSAURIER
(art by Klaus Dill)

This one was done for the German re-release of DINOSAURUS! (1960). The dino's tail comes from GWANGI, the exploding watchtower comes from THE GREEN BERETS and the running girl and guy(s) are typical McCarthy's...
---
1972
JOURNEY THROUGH ROSEBUD
(unknown artist)

The Indian Chief and his two warriors in the background directly come from McCarthy's CUSTER OF THE WEST.

---
1972
THE WRATH OF GOD
(unknown artist)

---
1973
BATTLE FOR THE PLANET OF THE APES
(art by Robert Tanenbaum)

---
1974
THE LEGEND OF EARL DURAND
(unknown artist)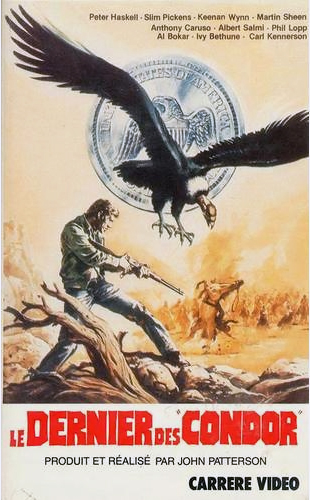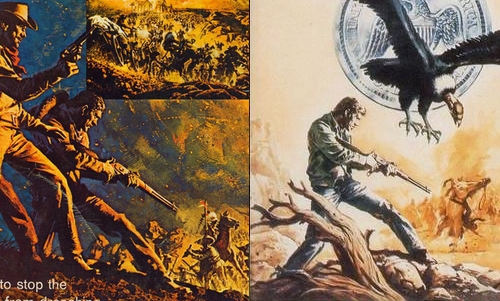 ---
1975
MOSES
(art by Brian Bysouth)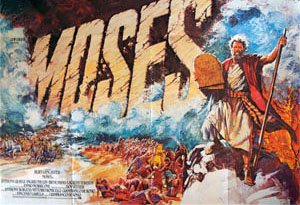 ---
1977
QUEL GIORNO IL MONDO TREMERA'
(unknown artist)

Nope, neither Steve McQueen nor James Gardner starred in this French anticipation movie (originally titled ARMAGUEDON) with Alain Delon.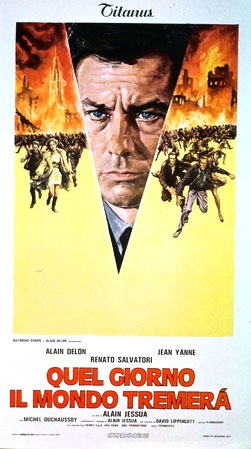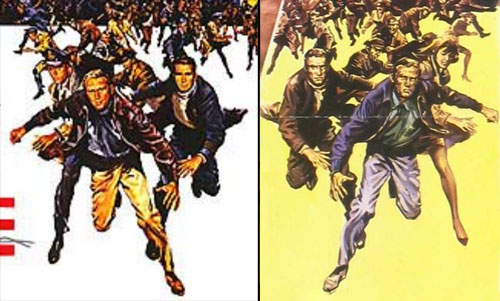 ---
1979
MOONRAKER
(art by Dan Goozee)
Venice will always be Venice...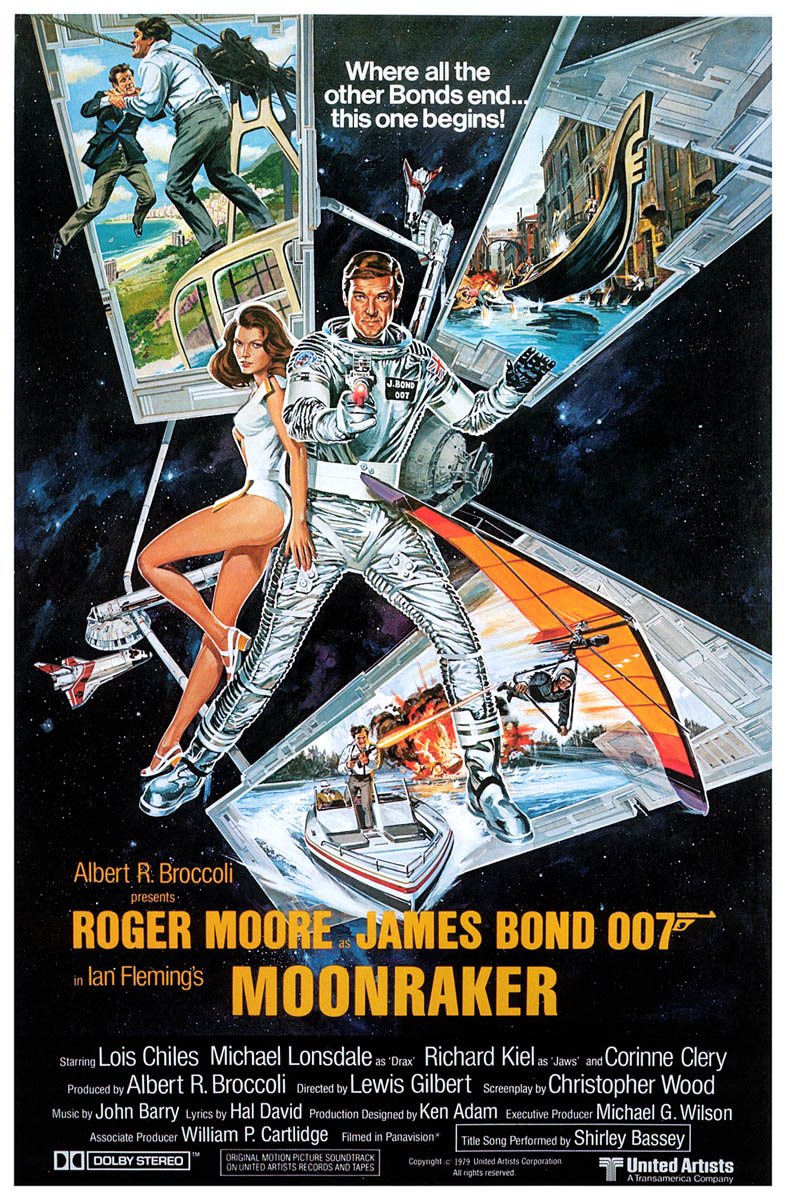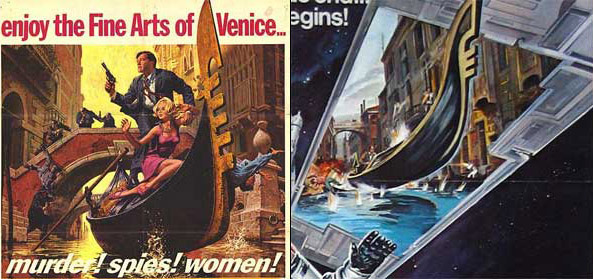 ---
1979
1941: The Illustrated Story
(art by "Creative Burn-Outs" [aka Rick Veitch & Stephen Bissette])
Spoof version a la Mad Magazine of McCarthy's THE TRAIN, from the (back and front) cover of the official comic book adaptation of the Steven Spielberg movie.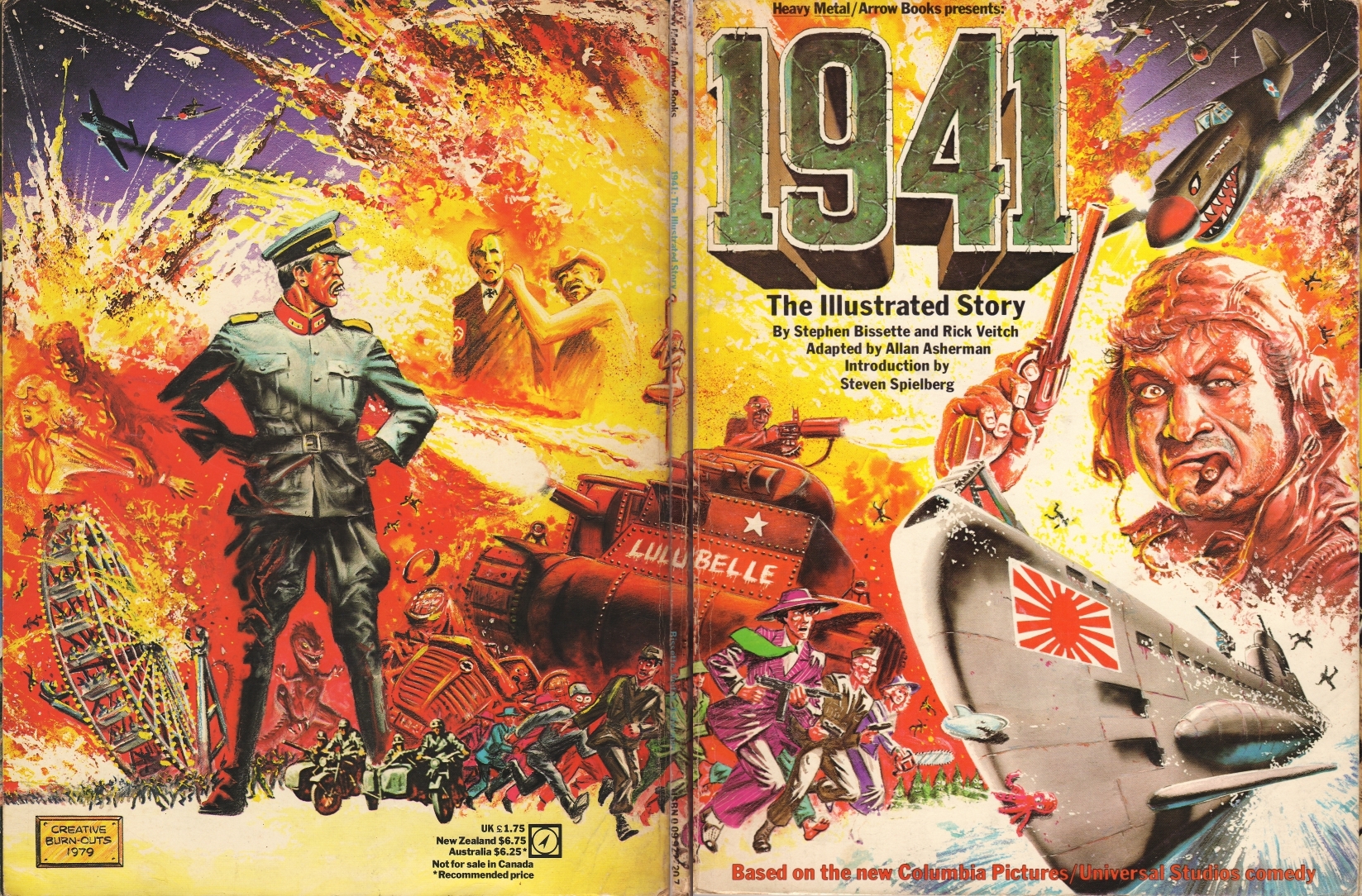 ---
1981
GUNGA DIN
(unknown artist)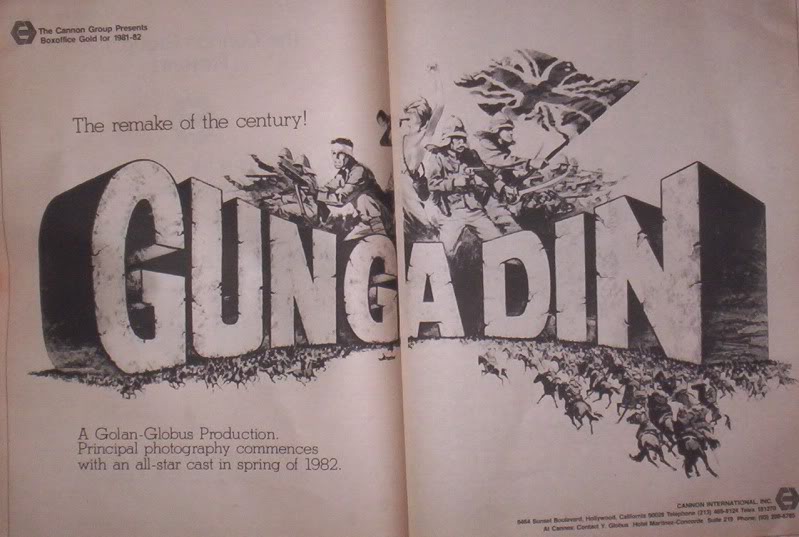 ---
1981
LION OF THE DESERT
(art by Brian Bysouth)

Frank McCarthy's THE TRAIN meets Howard Terpning's Lawrence of Arabia!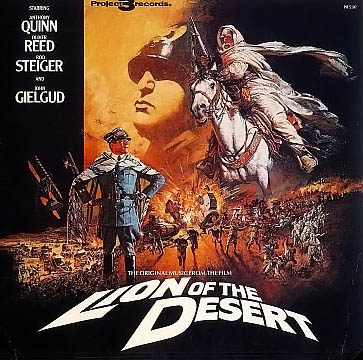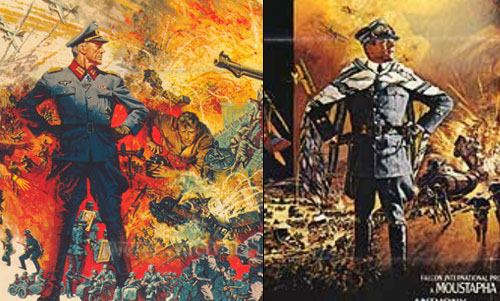 ---
1998
Behind The Door #9
(unknown artist)

This is not a movie poster, but the front cover of some German art magazine... [UPDATED: See 1941: The Illustrated Story (1979)]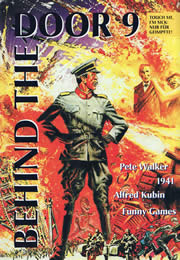 ---
---